Erik served as the pastor of Center Point Church West Campus over the last four years before it became Gospel Collective Church in January of 2021. He previously served as the Student Ministry Director over the three campuses of Center Point. Erik is passionate about shepherding and sending as the lead pastor of GCC. He believes that every Christian is a missionary sent by God to where they live and needs to be shepherded by Christ and the under shepherds within the church. He desires to create a culture of Gospel community and mission along with the mission of the church to glorify God, love our neighbors and make disciples. He mainly accomplishes this through the preaching of God's Word and forming overall vision and leadership for GCC. Erik graduated from Southern Baptist Theological Seminary with an M.A. in Christian Education and is married to Jessica. They have four children together.
Greg has served as a lay elder for Center Point Church for seven years and will be continuing in that same role with Gospel Collective Church in 2021. Greg is the executive director of a local interpreting company called Clarity. He is an entrepreneur at heart who is not afraid to take risks for the Lord and lead out in convictions. He has served in many different areas of our church over the years including in student ministry, community team, count team, and currently as a Community Group and kids ministry leader. Greg is married to Hannah and they have five children together.
Steve has served as a lay elder for Center Point Church for nine years and will be continuing in that same role with Gospel Collective Church in 2021. After spending nearly two decades on the international mission field for the IMB in the Philippines, his family moved back to Lexington, KY several years ago where he works as the Agricultural Jessamine County Extension Agent at the University of Kentucky. Steve and his family have a huge heart for both global and local missions. One can trace many attendees in the church who have been invited originally or reached through their family. He also brings much wisdom and discernment to the elder team of GCC and the other ministries he helps lead. Steve is married to Denise and they have four children and two grandchildren within their growing family.
Jacob is a longtime Lexington native who recently moved back to help be a part of GCC after two years in Seattle, WA. While in Washington he oversaw the History, Logic, and Theology classes at Providence Classical Christian School and interned at Sound City Bible Church. He and his wife have one son and served under Pastor Erik when he was the student pastor of Center Point Church while also serving in the counseling and welcome ministry. Jacob graduated from Southern Baptist Theological Seminary with an M. Div and holds a B. A. in Biblical and Theological Studies. He is excited to use his many gifts and skills in organization, counsel, administration, and overall leadership to help build the body of GCC to be sent out as missionaries.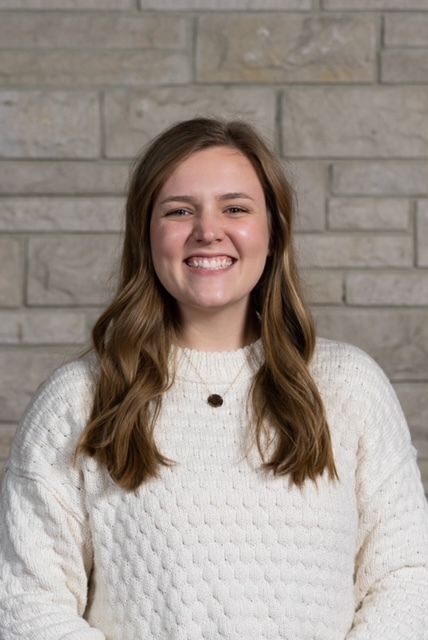 Kaylee gives oversight to nursery, preschool, and elementary at our church partnering with leaders and parents. She graduated from The University of Kentucky and currently works as a dietitian at Baptist Health Hospital. Kaylee is a dedicated leader and works to create a safe space for our children to have fun, learn about God, and take steps in their faith.
Kendra leads our Preschool Ministry on Sunday mornings while assisting our Kids Ministry Director throughout the week. She graduated from Asbury University and is married to Seth. Together they have three children. Kendra and her family strive to keep Jesus at the center of daily life by practicing discipleship at home. She is passionate about building a strong community within the church as well as serving the local community outside of the church.
Connor oversees our student ministry and plays a big role with our recordings and technology. He graduated from the University of Kentucky and is currently serving as a UK BCM intern while pursuing a Master of Divinity in Pastoral Ministry from New Orleans Baptist Theological Seminary. Connor is especially passionate for global missions and expository preaching and does a great job teaching our students God's Word while creating a fun, relationship-driven time of community.